Rivers of Norfolk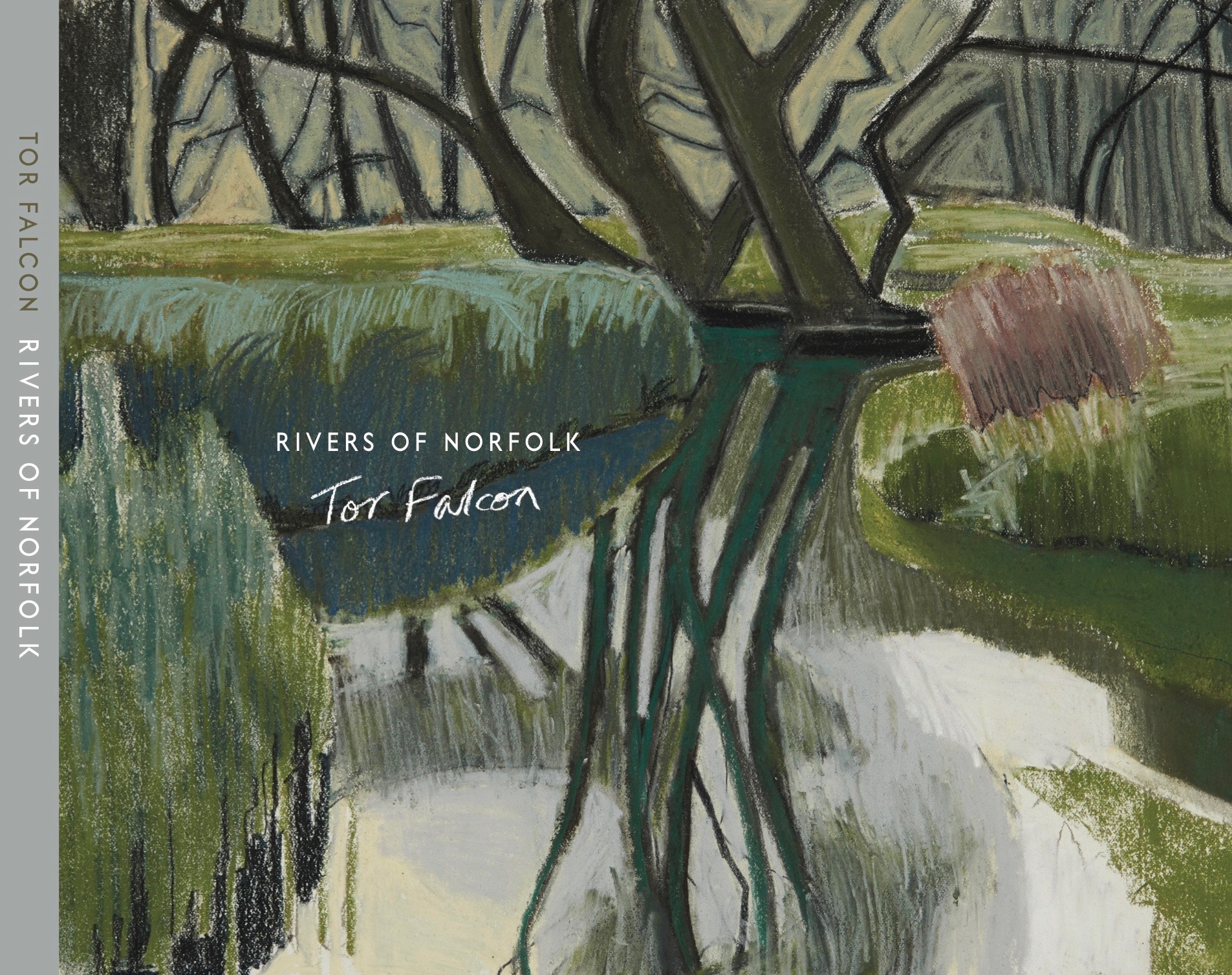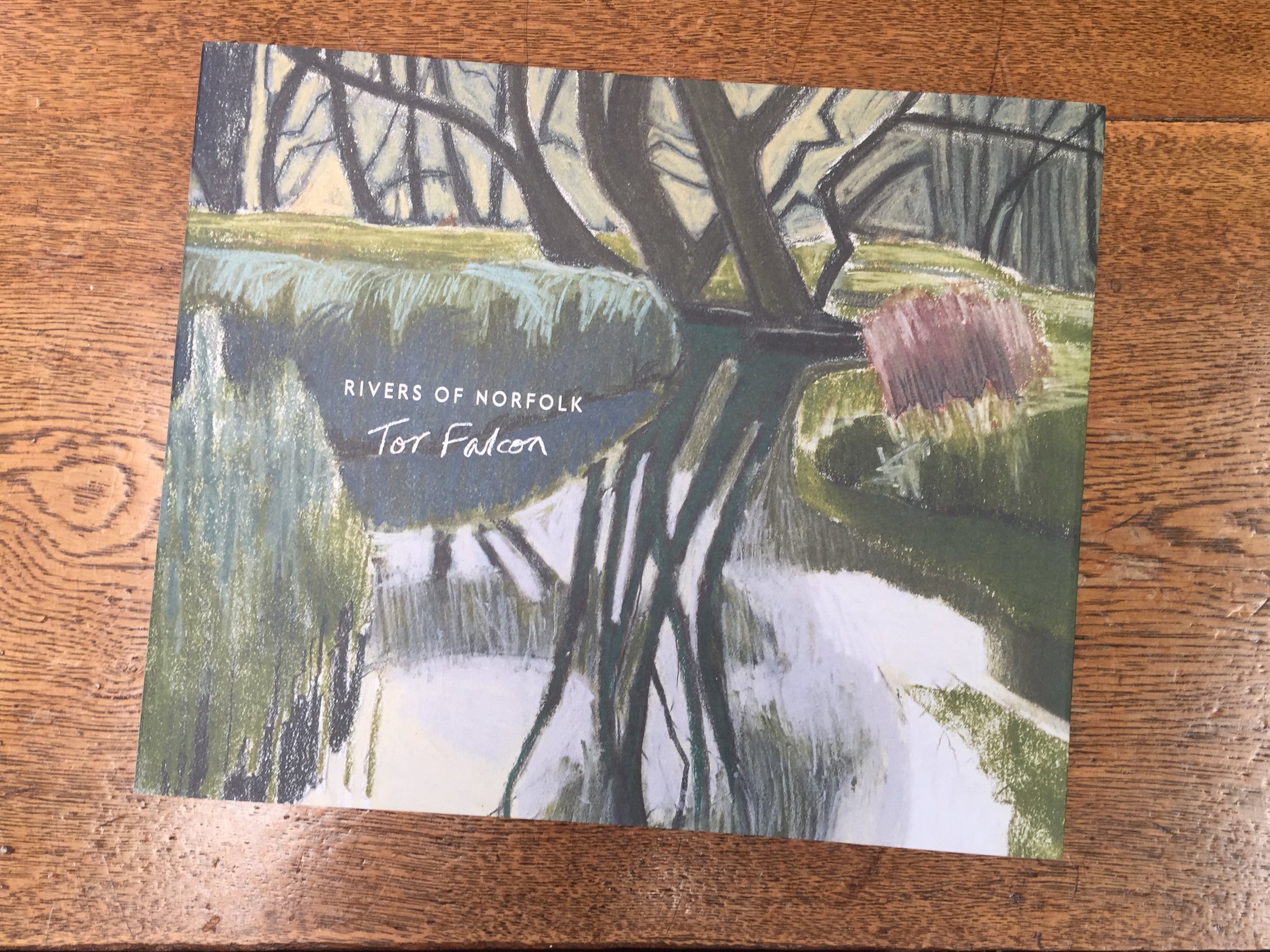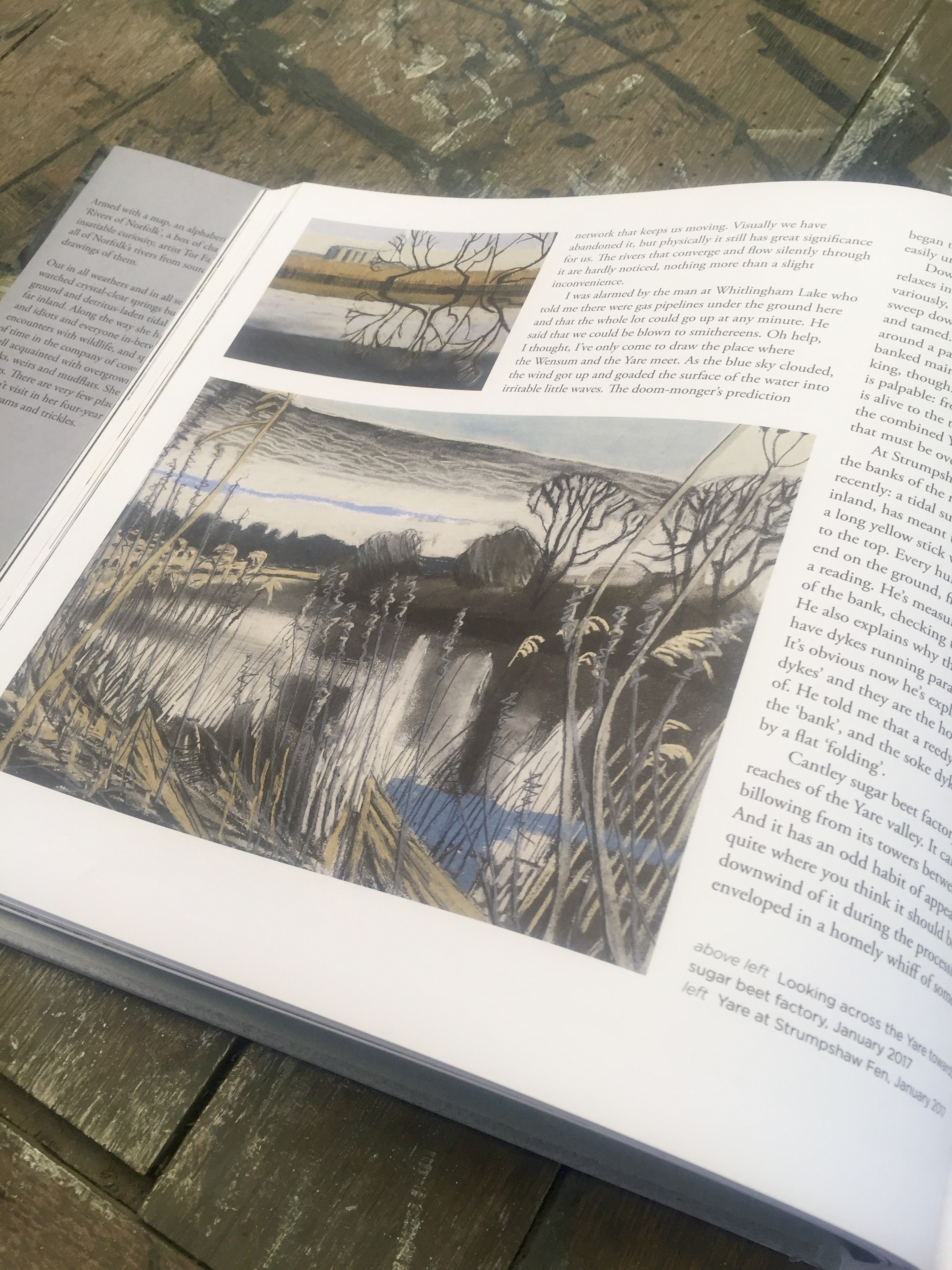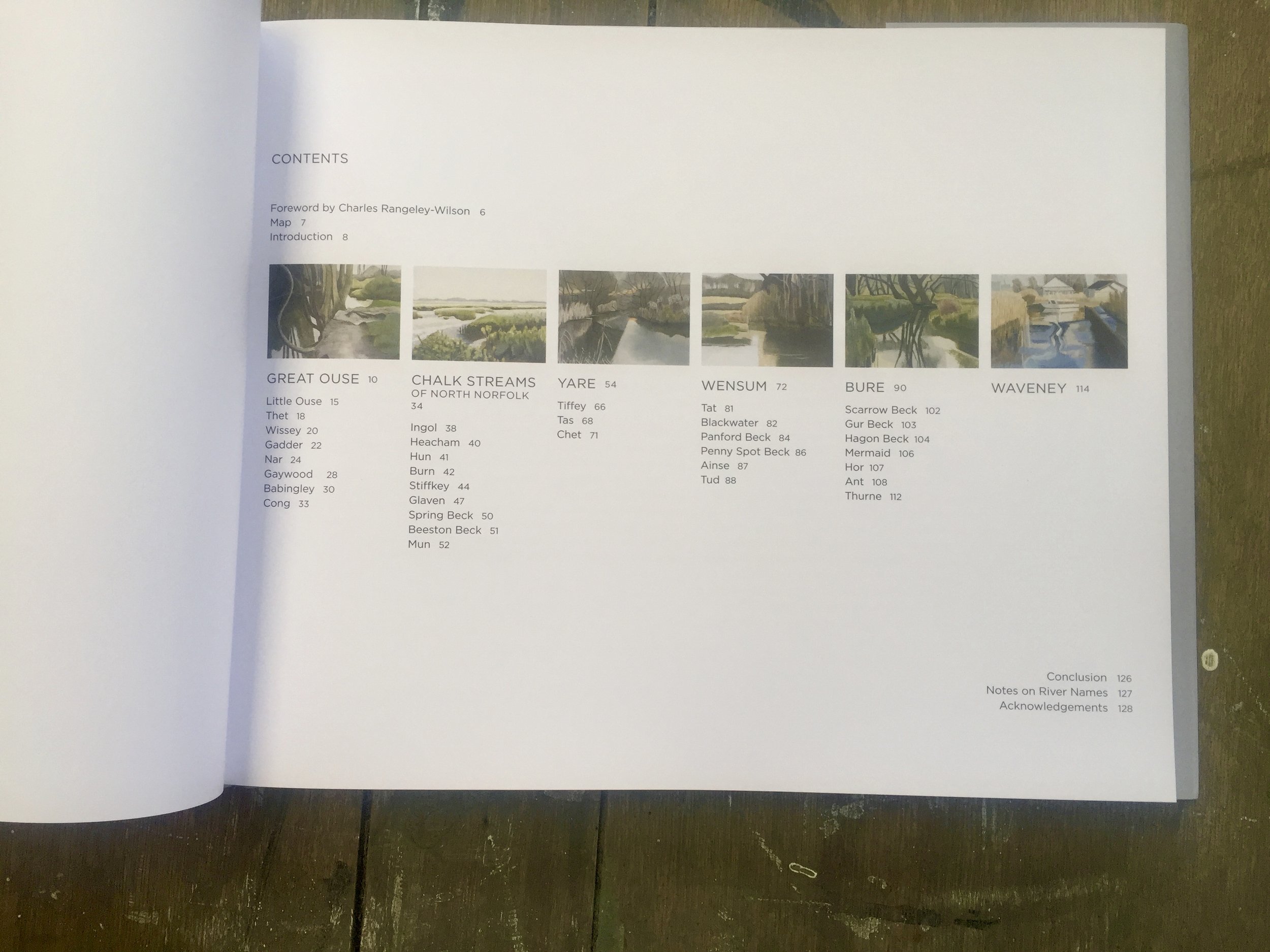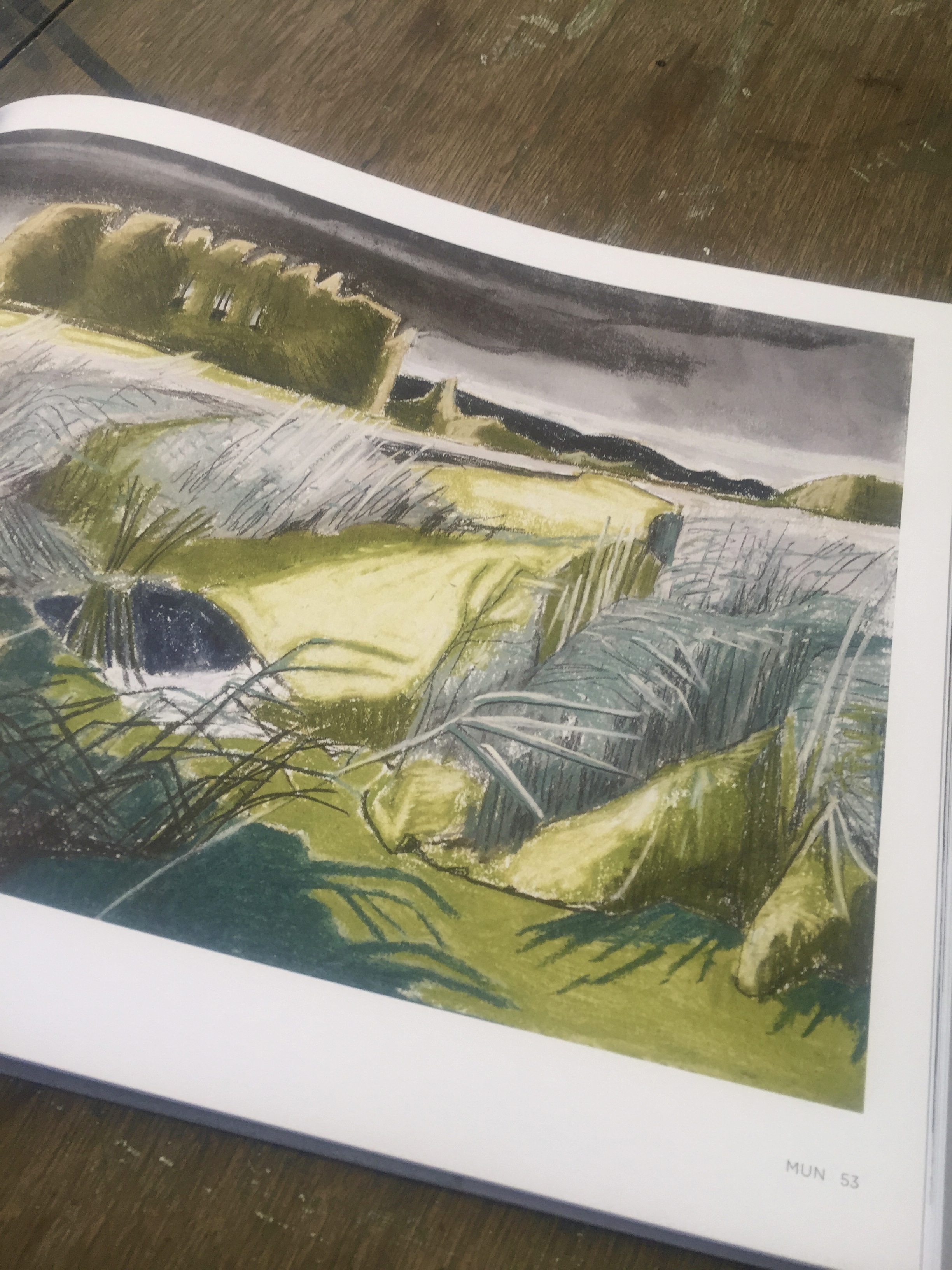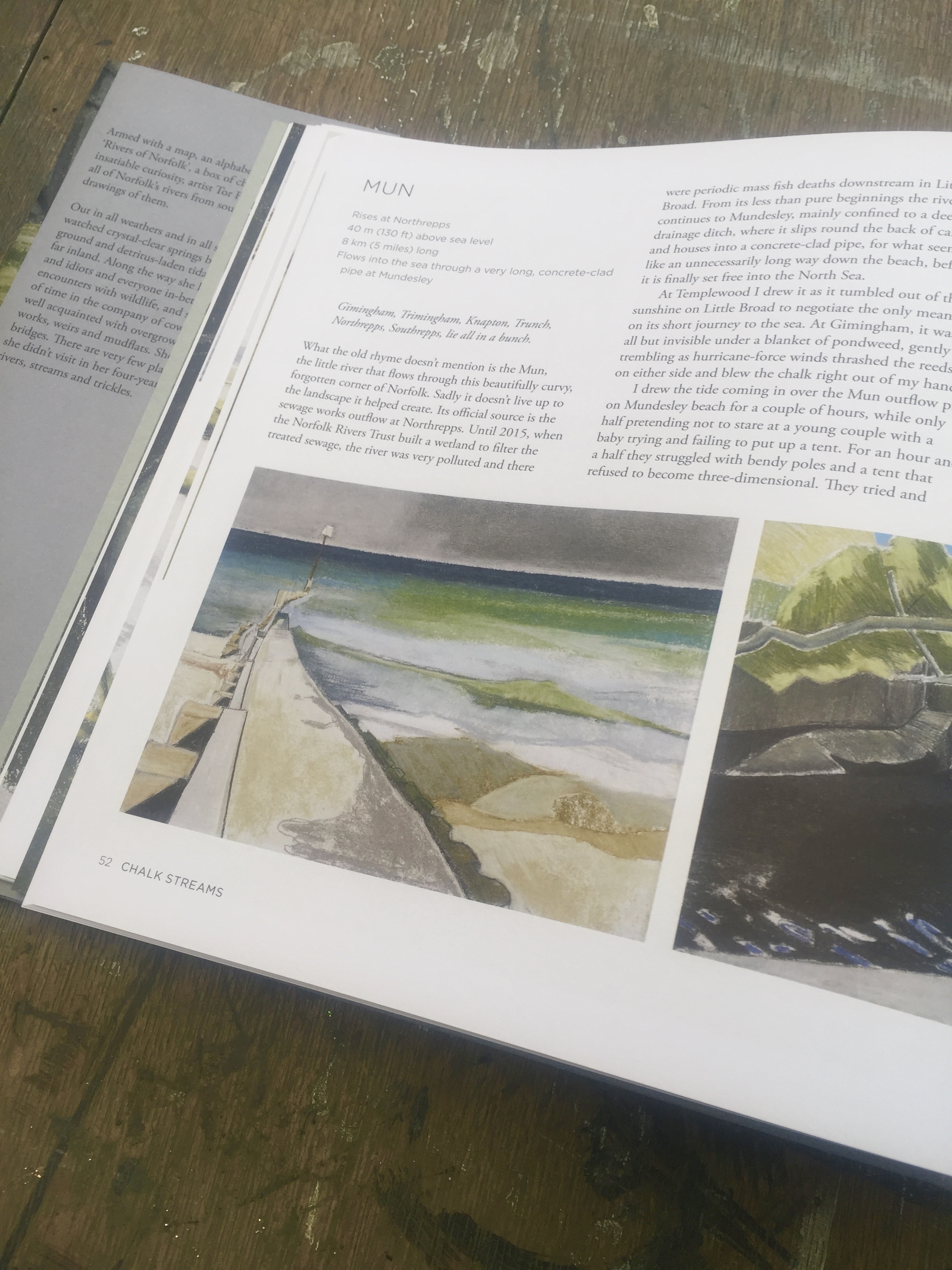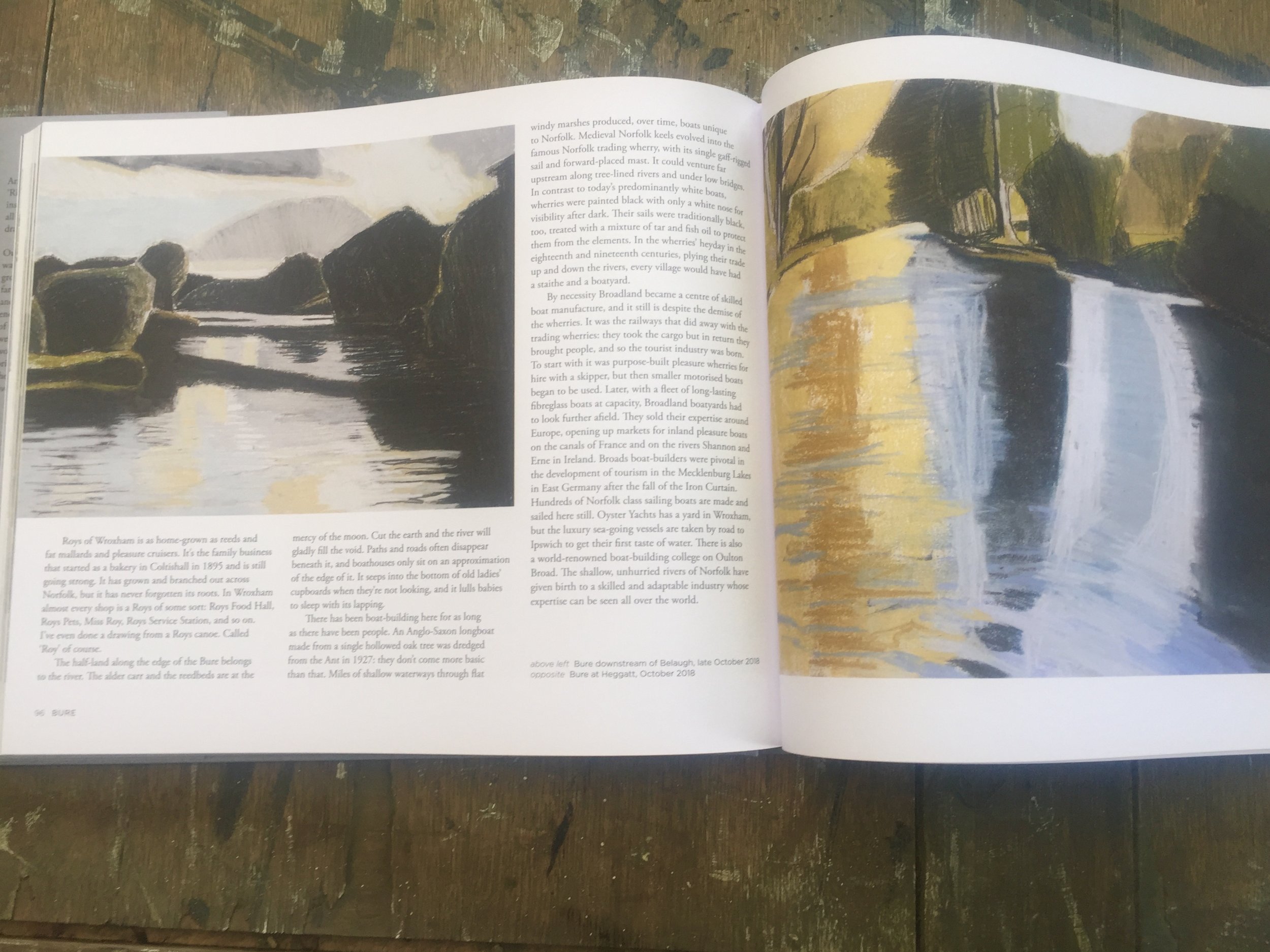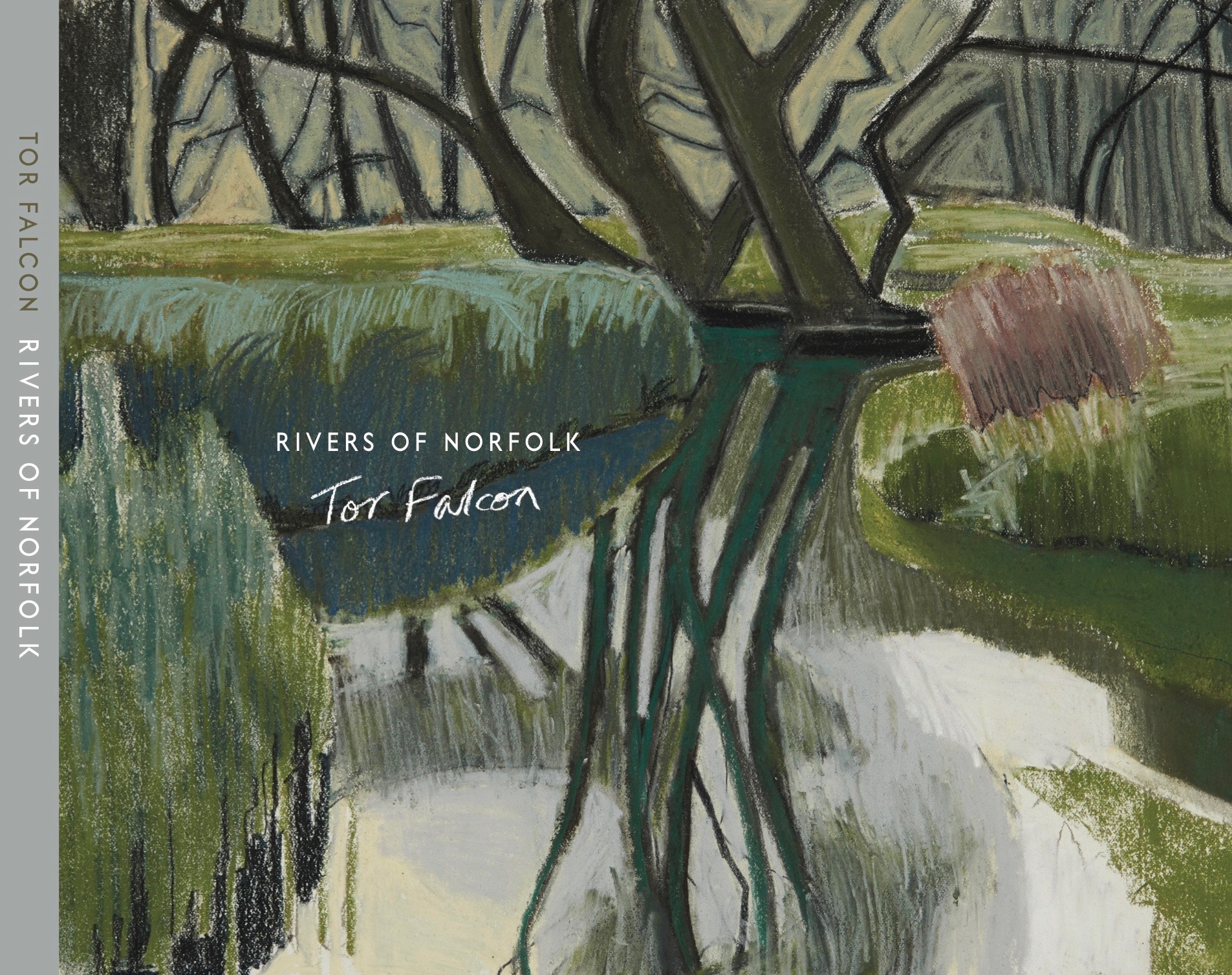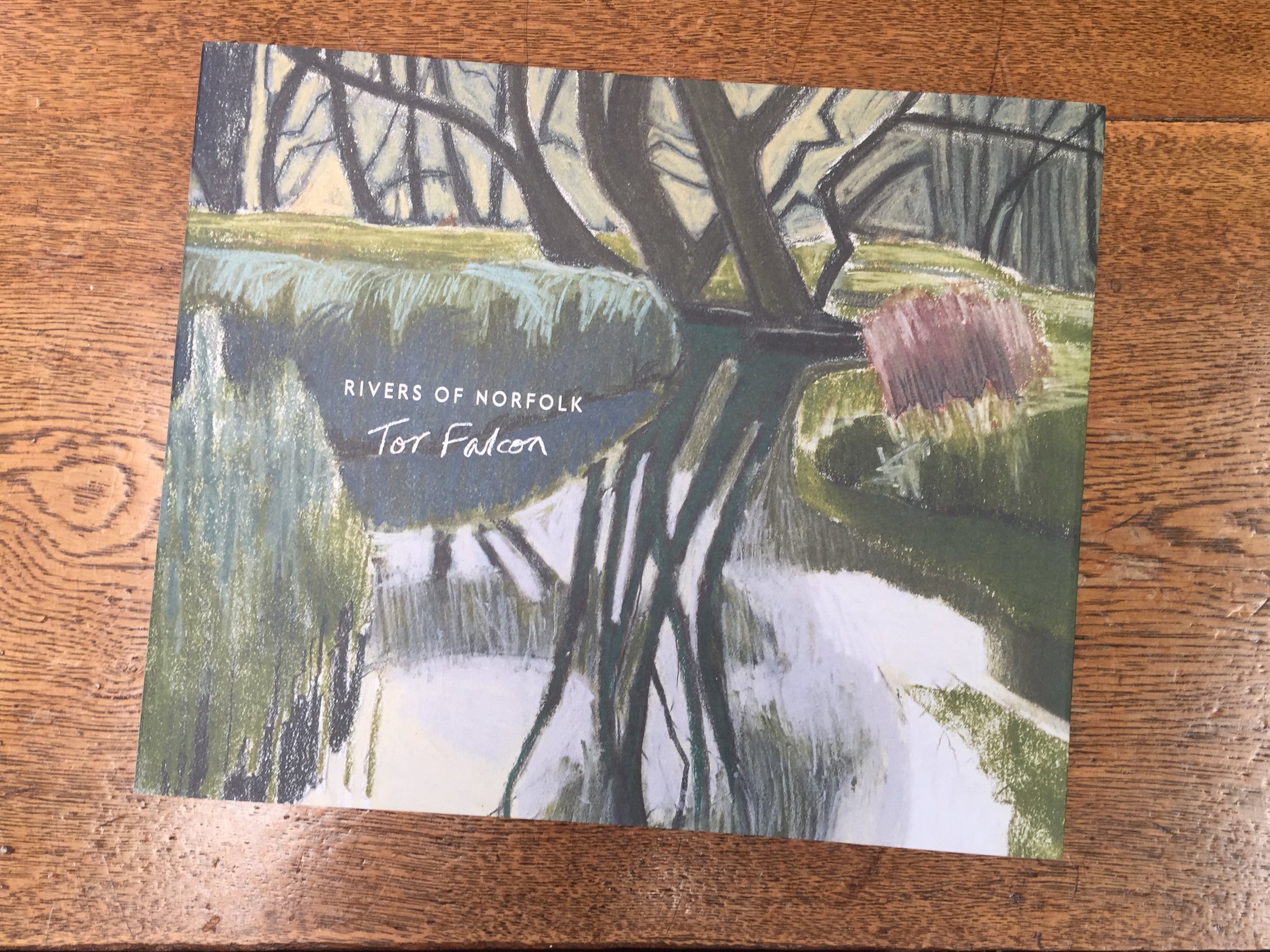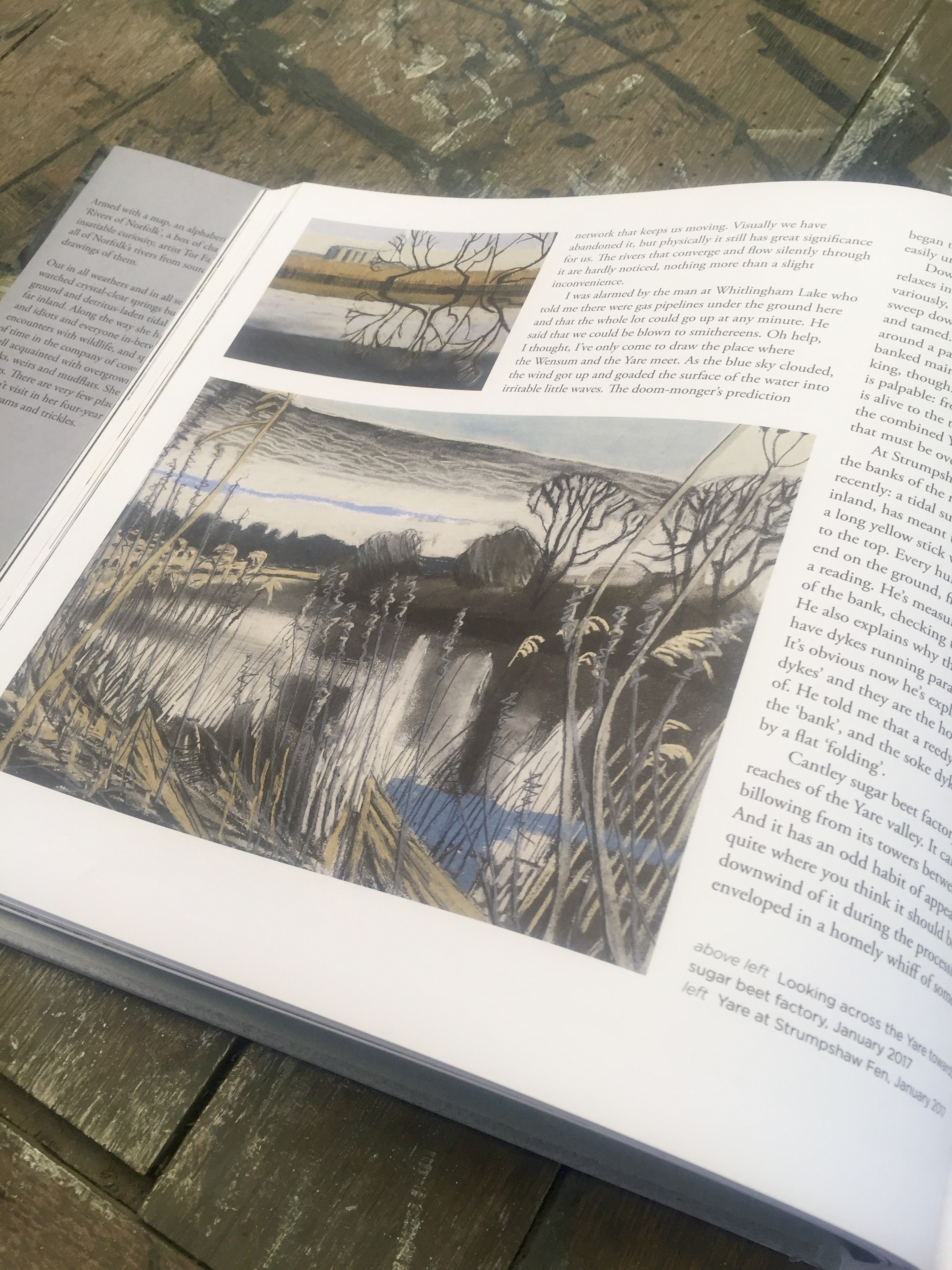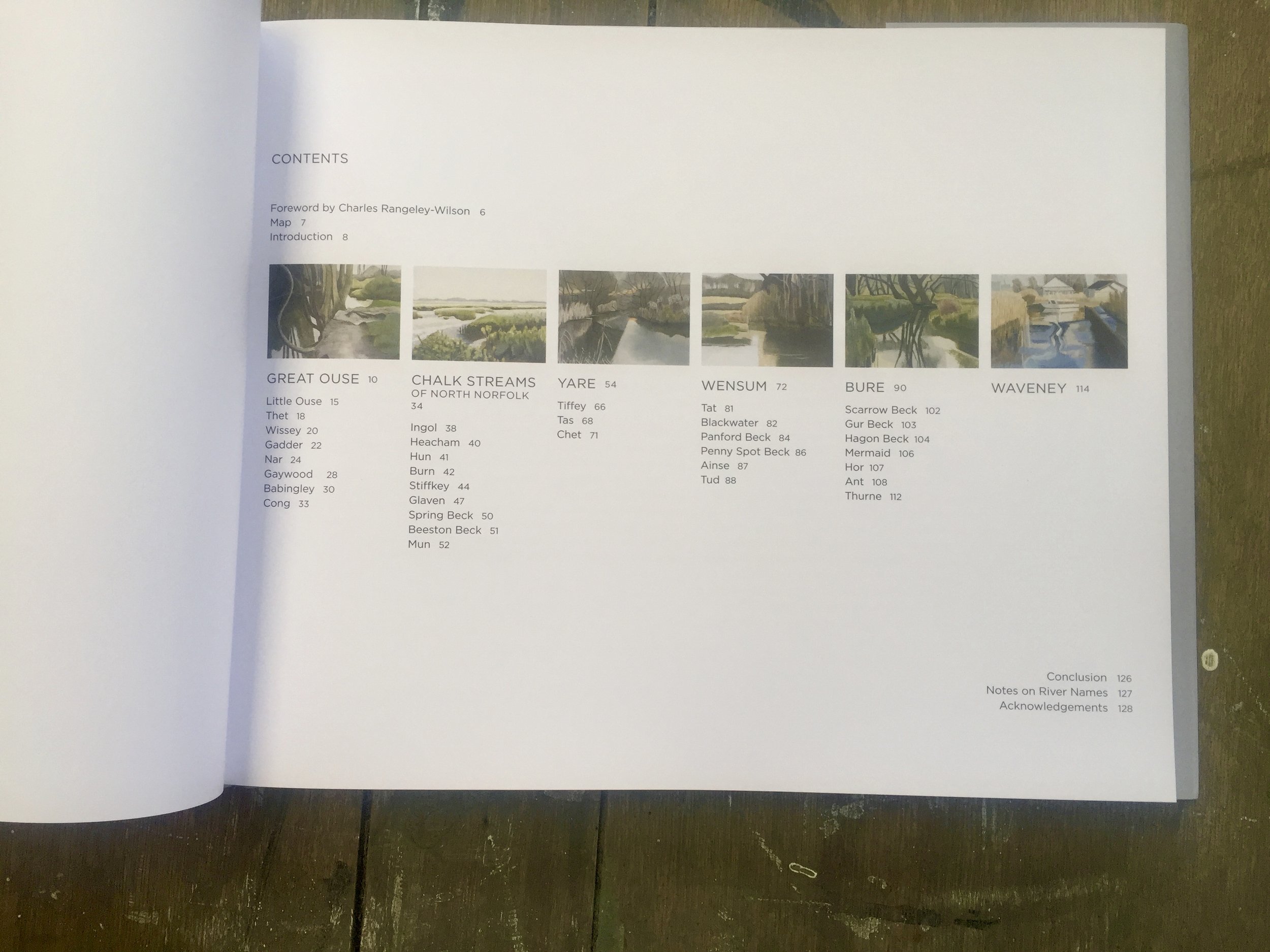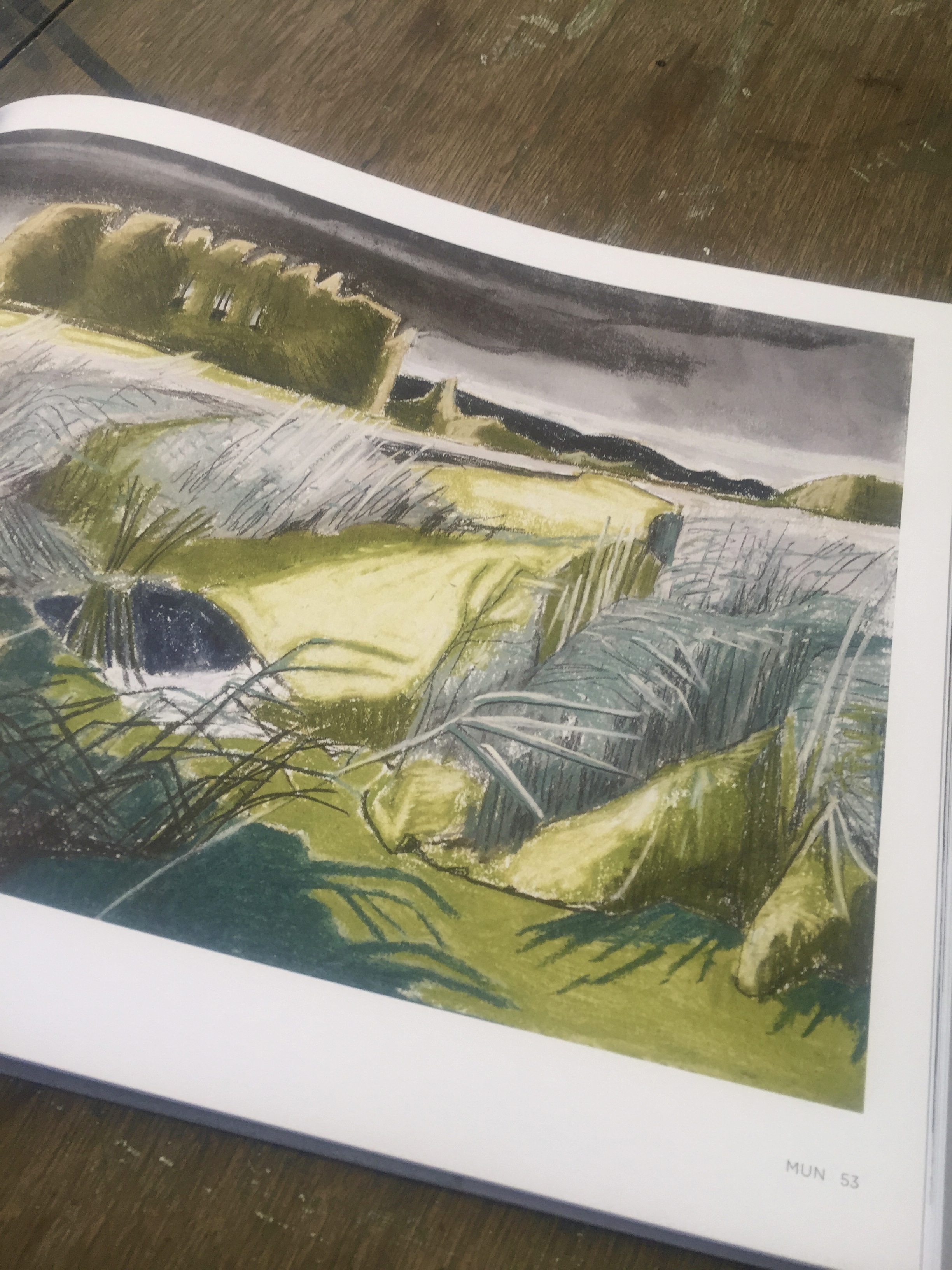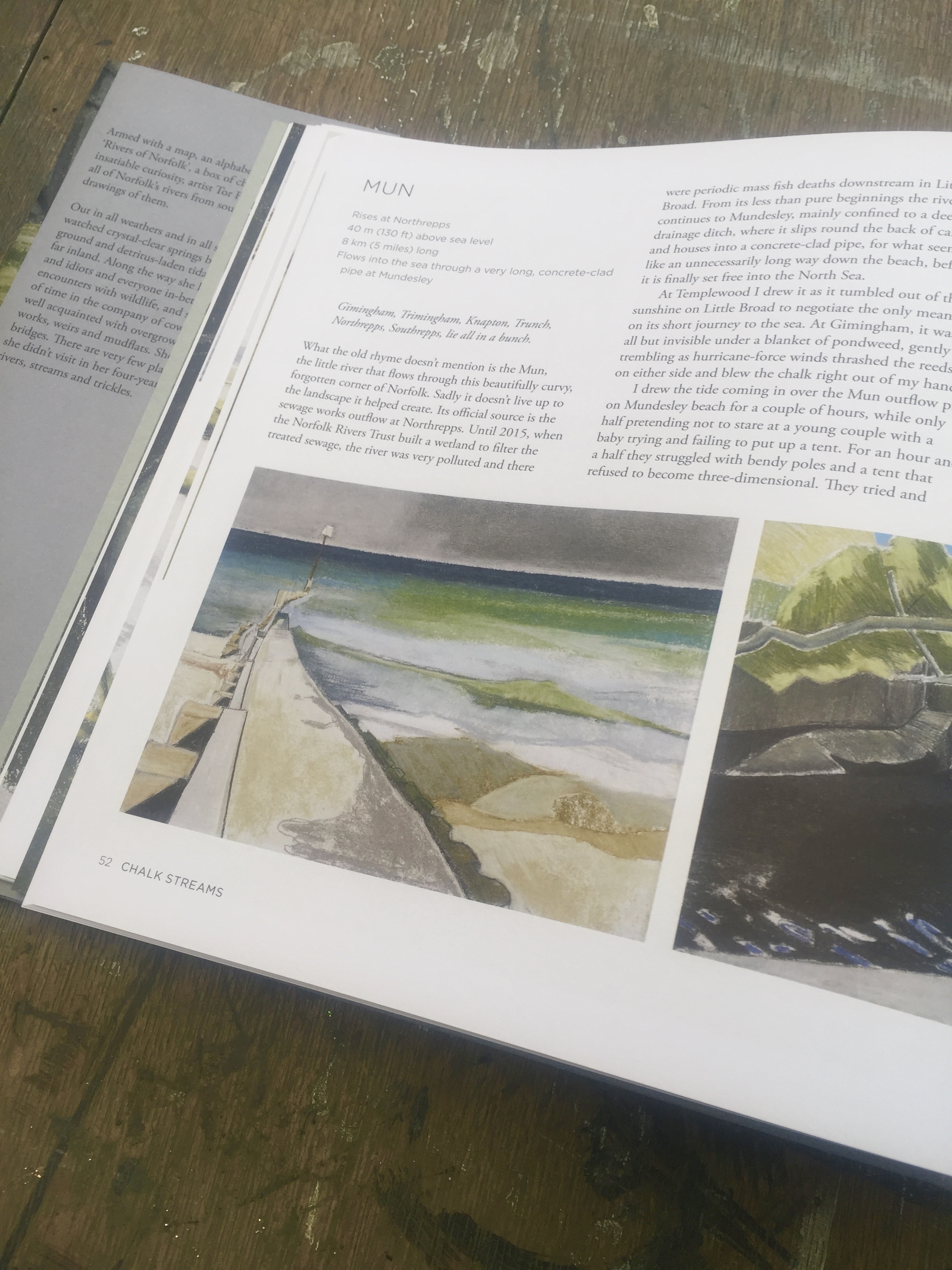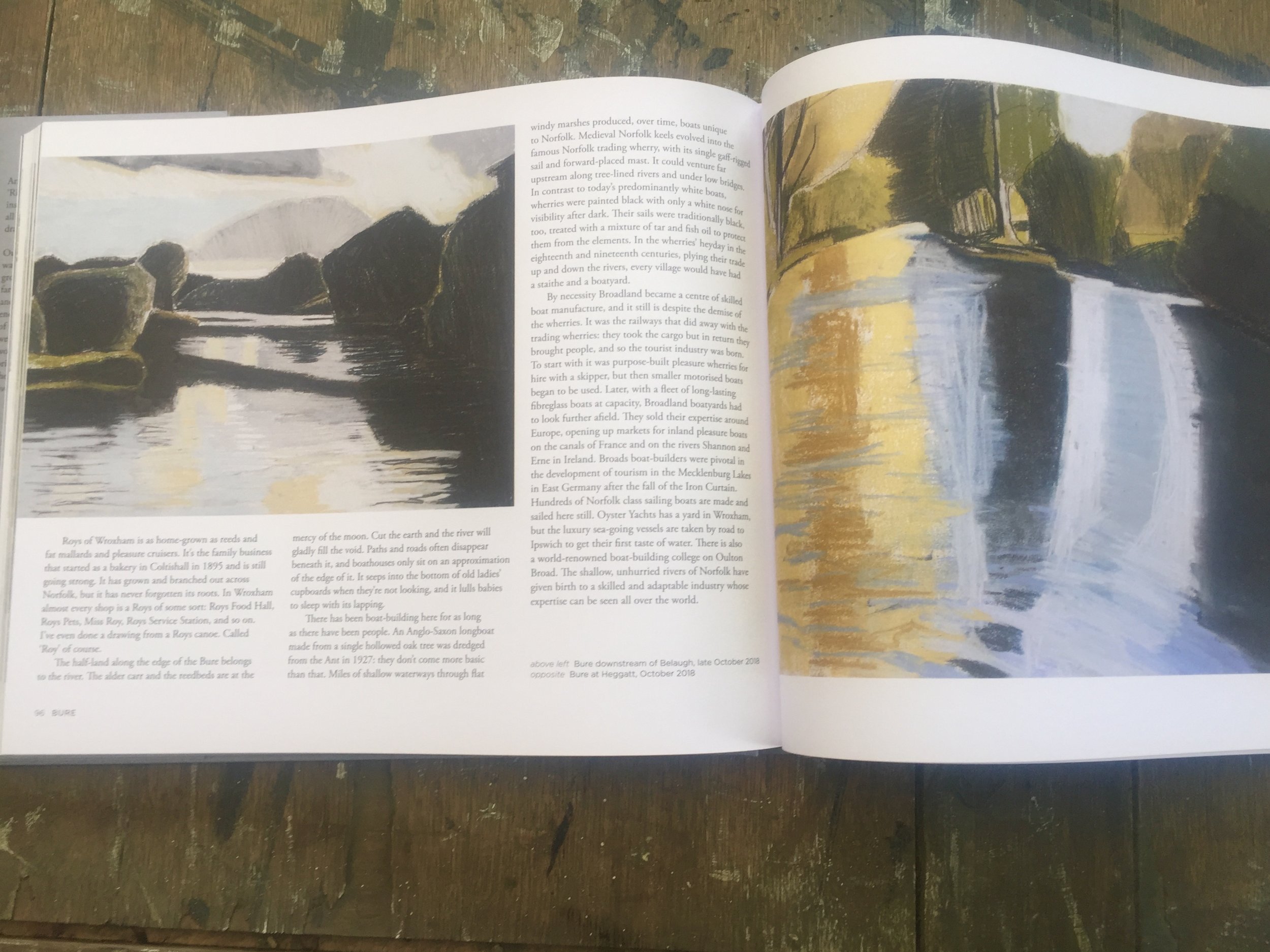 Rivers of Norfolk
Forward by Charles Rangeley-Wilson
Hardback with dust-jacket, 128 pages, 150 colour illustrations, 250 x 350 mm
Armed with a map, an alphabetical list of 38 named 'Rivers of Norfolk', a box of chalk pastels and an insatiable curiosity, artist Tor Falcon has followed all of Norfolk's rivers from source to mouth, making drawings of them.
Out in all weathers and in all seasons, she has watched crystal-clear springs bubbling from the ground and detritus-laden tidal surges powering far inland. Along the way she has met experts and idiots and everyone in-between, had close encounters with wildlife, and spent a great deal of time in the company of cows. She has become well acquainted with overgrown ditches, sewage works, weirs and mudflats. She has crossed many bridges. There are very few places in Norfolk that she didn't visit in her four-year journey along its rivers, streams and trickles.
John Sandoe Books
Tor Falcon is an artist working mostly in chalk pastel who has previously done projects on the South Downs with sell-out shows. For the last four years she has been walking and drawing the rivers of Norfolk, whose names would make Robert Macfarlane – and the rest of us – quiver with pleasure: Ouse, Nar, Thet, Tas, Gadder, Cong, Tud, Yare, Ingol, Glaven, Chet, Wensum and many others.
Each river is illustrated with several pastel drawings and accompanied with introductory notes by Tor. Banks, sedge, ancient willows, bends, shores, rushes, chalk, mud, marshes and water meadows, canals, meanders, managed and wild: this is a wonderful book with nothing sentimental about either the notes or the drawings.
Rangeley-Wilson rightly quotes Ruskin in his foreword in relation to Tor's eye, skill and knowledge.
A number of the drawings are on show at Norwich Castle Museum, from 13th July to 12th January 2020.
Her book is privately published and beautifully produced.
Jarrolds Books
@JarroldBooks
We can't recommend @torfalcon's stunning new book, Rivers of Norfolk, highly enough - a companion piece to her current exhibition @NorwichCastle. Beautiful paintings, a journey through our fine county and fascinating accompanying text. Five stars